Ecoponics Upcycling Workshops
According to the National Environment Agency's latest statistics, the recycling rate of paper in Singapore is at 39%. In stating the obvious that more can be done at various systemic levels to improve this rate, we at Ecoponics believe that marrying artistic creativity with an upcycling idea enables us to achieve the goal of helping improve environmental sustainability in Singapore, while increasing the value of a certain used and to-be-discarded product through artistic modes and techniques.
With our Upcycled Paper workshop, participants will be exposed to an age-old technique of making paper. Participants will come out of the workshop with a useful skill to create new paper from to-be discarded ones in their spare time, so that they do not have to keep buying new ones. Need paper for your next decorative project or have an upcycling theme in mind for that Valentine's day card? How about making it yourself with our easy-to-follow, step-by-step upcycling method, and save yourself some bucks!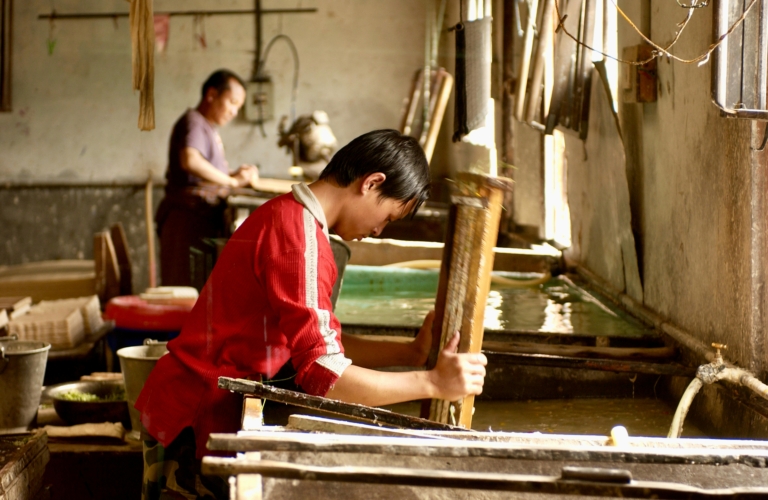 In our Upcycled Paper Workshops, participants will be able to:
Learn about the issue of waste and how waste is managed in Singapore.
Explain what upcycling is and how it differs from recycling.
Understand the benefits that upcycling has on our environment.
Have their own hands-on experience in making a upcycled paper.
Ecoponics aims to expose participants to essential environmental education and inspire them to take action towards a more sustainable future. These workshops offer an innovative solution to the problem of single-use banners while also promoting a sustainable way of living. 
Through the Upcycled Paper Workshops, participants gain knowledge and skills about
upcycling and environmental education while contributing to the reduction of
waste.
Take Exit B from Marymount MRT and walk towards MAPEX building. Proceed to the third floor via the lift and exit through 2 doors on the right to the carpark. We are located right at the end!
All Materials Provided & Trainers Guidance
All necessary materials and most equipment required for the workshops will be provided by Ecoponics. In addition, certified instructors and trainers guide participants through the entire process, from theory to practical application.
Participants learn about the differences between upcycling and recycling, the benefits of upcycling to the environment, and how to create functional items from used materials.
Benefits of Upcycled Paper Workshops
Upcycling Is A Crucial Step Towards Creating A Sustainable Future
At Ecoponics, we believe that upcycling is a crucial step towards creating a sustainable future. The world is generating an increasing amount of waste, and landfills are filling up rapidly, which is leading to space shortages. By repurposing used materials into new products, we can help reduce waste and conserve resources, which is crucial for creating a sustainable future.
Engage in Experiential Learning & Hands-On Activities Through Upcycling
Our Upcycled Paper Making Workshops provide an opportunity for participants to engage in experiential learning and hands-on activities. Through this approach, participants can learn more effectively and retain knowledge for longer periods.
By creating functional items from used materials, such as old newspapers, participants learn how to apply the principles of upcycling to their daily lives and become more mindful of their environmental impact.
Promote Sustainable & Responsible Way Of Living Through Upcycling
These upcycling workshops are not just about creating beautiful and functional items but also about promoting a sustainable and responsible way of living.
We believe that everyone has a part to play in creating a more sustainable future for ourselves and future generations, and our workshops promise to provide a fun and accessible way to do so.
Other Paper Upcycling Workshops
We are able to customize our upcycled paper workshops according to the needs and requirements of our clients. Speak to us to find out more!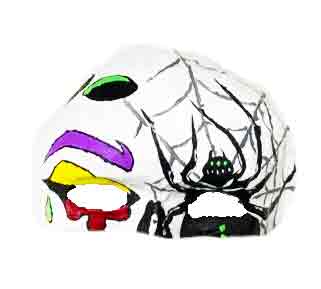 Handcrafted paper mache mask, perfect for masquerades, parties, or decor, made from paper pulp and shaped into unique designs, lightweight and eco-friendly.
Upcycling Paper Making Workshop FAQ
Book an Upcycling Workshop with Ecoponics for an eco-friendly educational/teambuilding session.
Receive an accurate quote within 3-5 days when you fill out the form on this page. Or, give us a call:  65535663 / 86886636