Ecoponics' citrus peel cleaner workshop is a fantastic initiative to reduce food waste and make the most out of citrus peels. Citrus peels are often discarded, but they can be incredibly useful and have several eco-friendly applications. One of the ways to utilise these citrus peels would be through making an all-purpose citrus peel cleaner. 
A citrus peel cleaner is a natural and eco-friendly cleaning solution made from the peels of citrus fruits, such as oranges, lemons, limes, and grapefruits. 
Instead of using harsh chemicals, this cleaner harnesses the natural cleaning properties found in the essential oils present in citrus peels.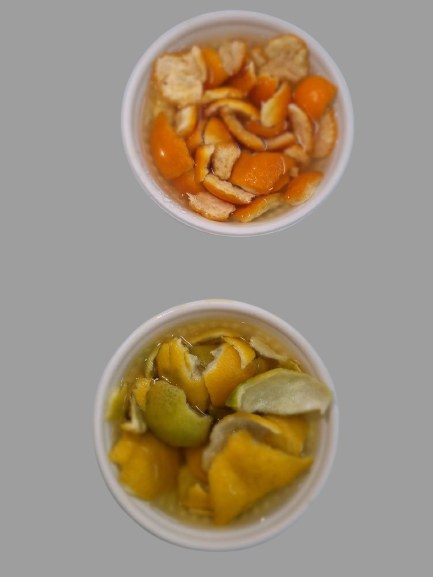 Take Exit B from Marymount MRT and walk towards MAPEX building. Proceed to the third floor via the lift and exit through 2 doors on the right to the carpark. We are located right at the end!
Each trainer will be assigned to a few participants to ensure that full guidance is provided
Benefits of Citrus Peel Cleaner Workshop
One of the primary benefits is that it helps reduce food waste. Citrus peels are often discarded, but Ecoponics' Citrus Peel Cleaner Workshop teaches you how to repurpose them, making the most of the fruit you buy.
Instead of buying commercial household cleaners, you are opting for an eco-friendly & sustainable option by repurposing citrus peels for cleaning purposes. 
Booking a Workshop With Ecoponics for Team Building Workshops
Our citrus peel cleaner workshops are suitable for all sorts of events. Let us plan an eco friendly workshop for you!
Receive an accurate quote within 3-5 days when you fill out the form on this page. Or, give us a call:  65535663 / 86886636