Veggie Scrap Regrowth Workshop
Ecoponics' Vegetable Scrap Regrowth workshop allows you to embark on your zero-waste, sustainable journey to reduce food waste and make the most out of your vegetables. Cooking vegetables typically do not utilize the whole entire part of the vegetable, contributing to waste. 
At Ecoponics' Veggie Scrap Regrowth Workshop, we provide the opportunity for participants to utilize their vegetables in its entirety. 
Instead of purchasing vegetables, try your hand at regrowing using existing vegetable scraps that you might have lying around at home!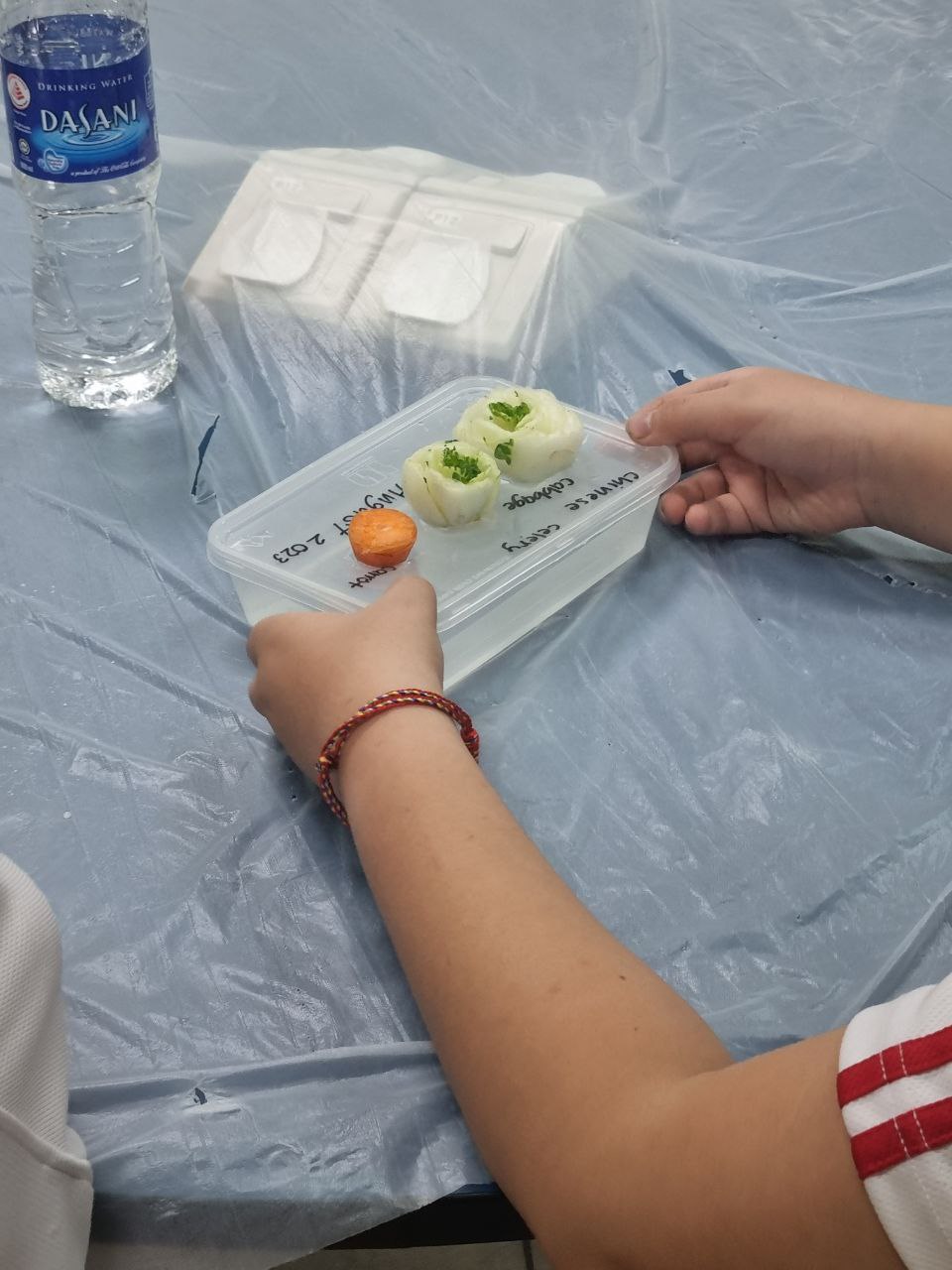 Take Exit B from Marymount MRT and walk towards MAPEX building. Proceed to the third floor via the lift and exit through 2 doors on the right to the carpark. We are located right at the end!
Each trainer will be assigned to a few participants to ensure that full guidance is provided
Benefits of Veggie Scrap Regrowth Workshop
At Ecoponics' Veggie Scrap Regrowth Workshop, participants will be taught on how to utilize vegetable scraps to regrow new vegetables. This Veggie scraps regrowth workshop teaches you how to repurpose your vegetable scraps or unused parts of your vegetables, making the most out of the vegetable that you buy. 
Participants can expect to gain knowledge about the life cycle of a vegetable, and learn a new method of growing vegetables!
By choosing to actively grow vegetables from your kitchen scraps, you are contributing to zero-waste and opting for an eco-friendly & sustainable way of life. 
Veggie Scrap Regrowth Workshop FAQ
Booking a Workshop With Ecoponics for Team Building Workshops
Our Veggie Scrap Regrowth workshops are suitable for all sorts of events. Let us plan an eco friendly workshop for you!
Receive an accurate quote within 3-5 days when you fill out the form on this page. Or, give us a call:  65535663 / 86886636