Kokedama Moss Ball Workshop
Kokedama workshops are a fun and meditative way to connect with nature and create beautiful, living artworks that can be displayed indoors or outdoors. Participants can expect to bring a unique and eco-friendly addition to their home or garden.
In this kokedama workshop, expect a hands-on, creative gardening experience where you can learn the Japanese art of kokedama, which translates to "moss ball."  Participants are guided through the process of creating their own kokedama plant arrangements.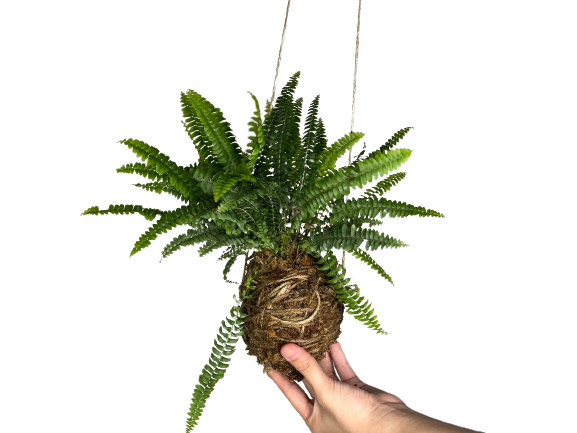 Take Exit B from Marymount MRT and walk towards MAPEX building. Proceed to the third floor via the lift and exit through 2 doors on the right to the carpark. We are located right at the end!
Each trainer will be assigned to a few participants to ensure that full guidance is provided
Benefits of Kokedama Moss Ball Workshop
Participants can expect to unwind, destress and bond in a relaxed setting. Working with plants through kokedama moss ball workshops can be relaxing and reduces stress levels, promoting a positive team atmosphere.
Through this kokedama moss ball workshop, participants are able to collaborate in pairs or groups to craft their kokedama. This joint endeavour provides an opportunity for communication and teamwork as participants are able to  exchange ideas and help each other build their own respective kokedama moss balls. 
Participants will be guided through the history and origins behind Kokedama moss ball and also the step-by-step process on how to craft their very own, one of a kind kokedama moss ball. 
This workshop is also catered for beginners and plant enthusiasts as we teach the necessary plant care as well as maintenance!
Kokedama is like natural art that can make homes and offices look special. It adds beauty and a touch of nature to these places, making them feel nicer and helping people feel relaxed by connecting them with nature.
Booking a Workshop With Ecoponics for Team Building Workshops
Our kokedama workshops are suitable for all sorts of events. Let us plan an eco friendly workshop for you!
Receive an accurate quote within 3-5 days when you fill out the form on this page. Or, give us a call:  65535663 / 86886636