These Art kits aim towards nurturing the creative side of our little creatives!
Explore your children's artistic talents and hone their art skills with Ecoponics' Art Experience Kits! Create a beautiful masterpiece with these art experience kits and be amazed at your creations.
Art experience kits are carefully selected to ensure fun & safe experiences for you and your child. Here are some reasons why our Art Experience Kits might be suitable for your little ones
Allows for creative thinking
As with any art experiences of various mediums, our art experience kits allows for creative thinking and encourages children to think out of the box, developing an essential soft skill!
Creating a beautiful masterpiece with the art experience kits allows you and your child to bond while working on a common activity, and at the same time encourages you and your child to express creativity!
Train their fine motor skills
Children will be able to train their fine motor skills especially in the early years. Our art experience kits allows children to explore various art mediums such as painting, moulding clay, folding paper origami and more, depending on your selection. These activities are designed for a wholesome hands-on experience!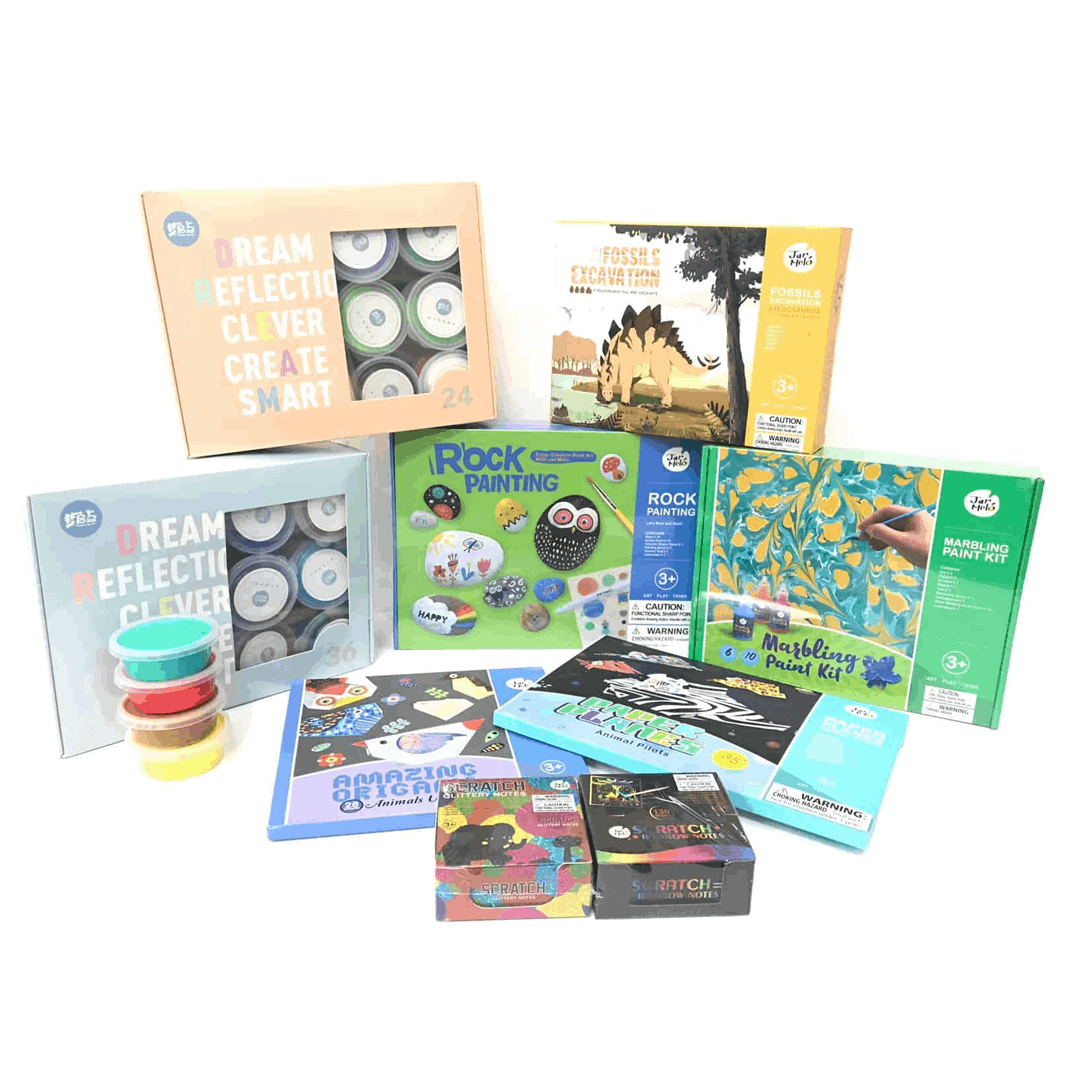 With various activities that allows them to work with a wide variety of art materials, you'll be amazed at what these little ones can do with our Art Kits! Have a newfound love for art and who knows, you'll have a budding mini Picasso in the making!
Frequently Asked Questions
If you have questions pertaining to our Art Experience Kits, please feel free to drop us an email at [email protected] or send us a message through the form below. We will get back to your enquiry as soon as we can.
Receive an accurate quote within 3-5 days when you fill out the form on this page. Or, give us a call:  65535663 / 86886636