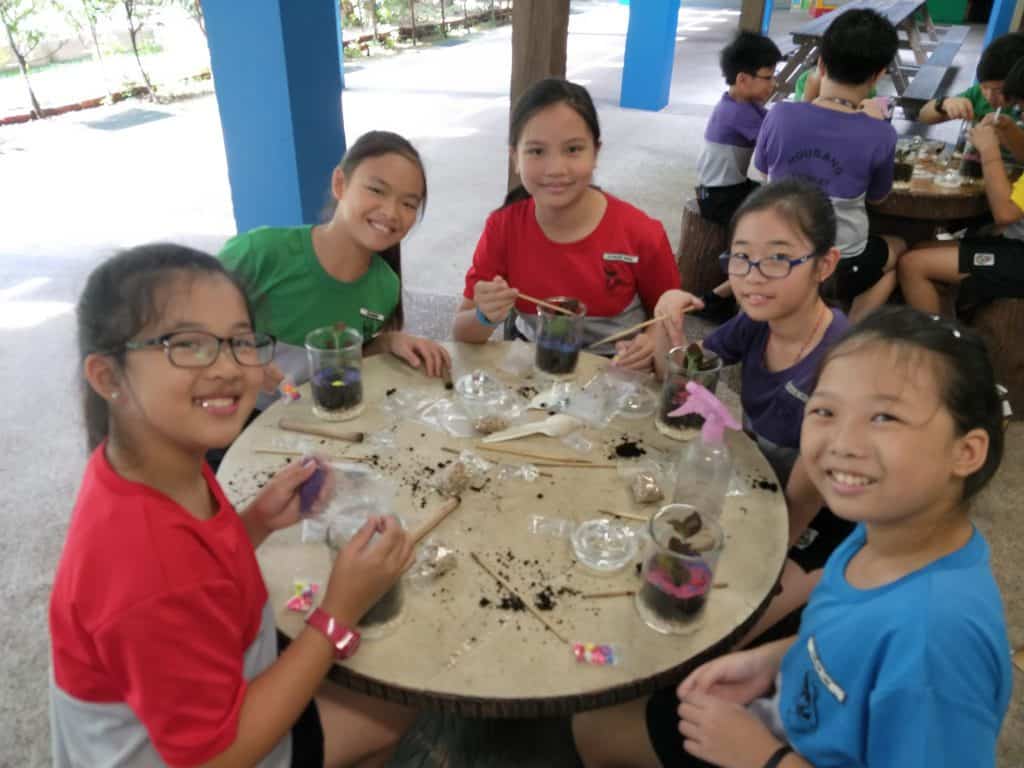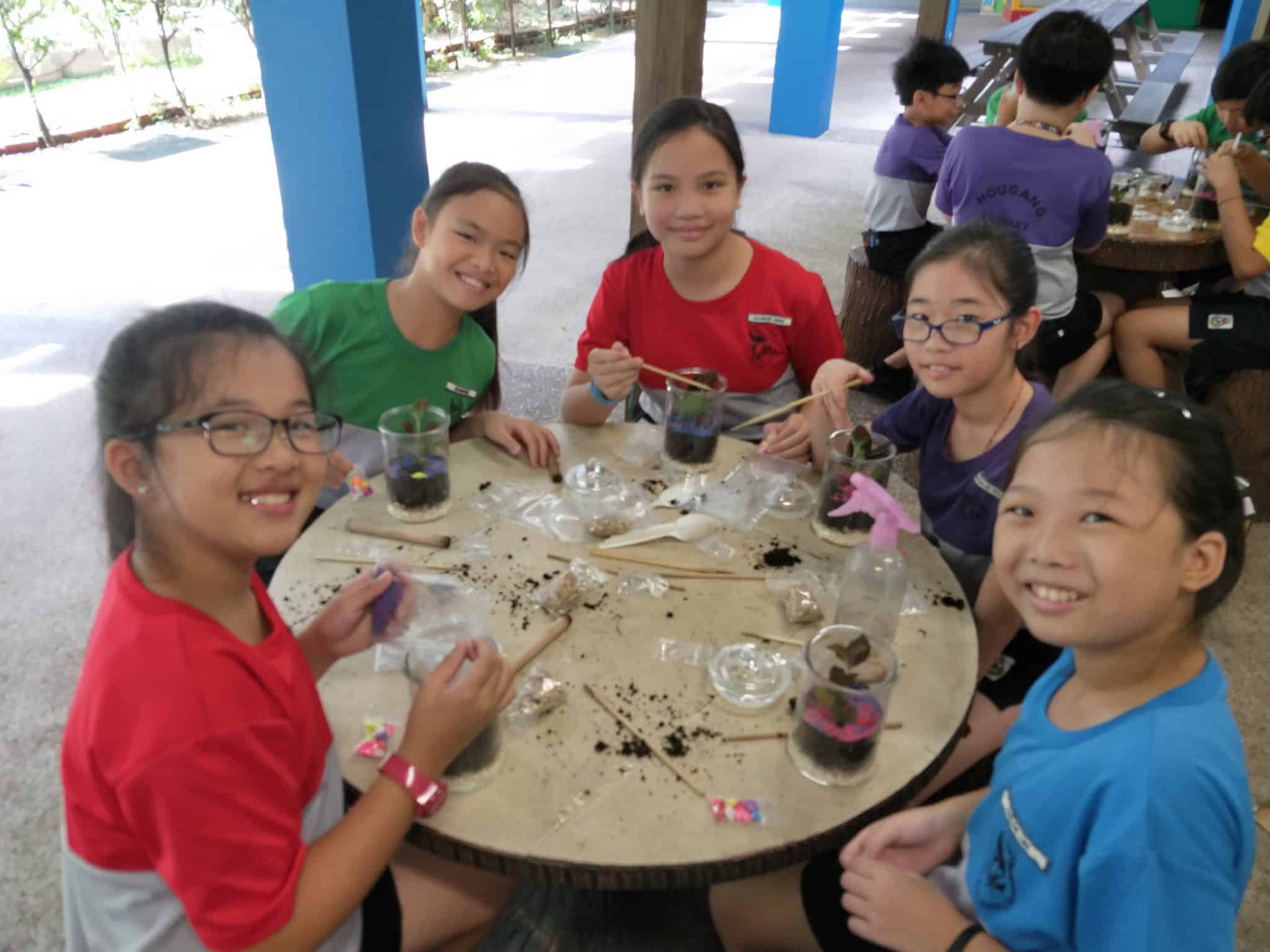 Terrarium Making Workshop
Ecoponics' Terrarium Making Workshop is a 1-1.5hour programme that covers the following main topics:
Photosynthesis
Respiration
Water Cycle 
Students will be able to learn the science behind terrariums, and how a plant is able to survive well even in an enclosed environment.
Students will receive their own terrarium making kit containing
Jar
Gravel, Sphagnum moss, Terrarium soil mix, Fittonia plant, Decorative sand & stones
Virtual; Via Zoom
Face to Face Physical Workshop in School
In the terrarium making workshop, participants will be able to:
Understand how plants are able to survive well in an enclosed bottle 
Relate how the earth's water cycle is similar to the terrarium's water cycle
Explain what is a terrarium
Students will get a hands-on experience in making their own enclosed terrarium!
Primary & Secondary School Students 
Frequently Asked Questions
Booking a Workshop With Ecoponics for Team Building Workshops
Fill in the "Request Quote" form to receive a quotation from us for your event within 24 hours or less!
Receive an accurate quote within 3-5 days when you fill out the form on this page. Or, give us a call:  65535663 /86886636