This article will share about Air Plant Terrarium Designs.
Air Plant Terrariums are the easiest plants to maintain for those who simply don't have a flair for caring for plants. Not only do they require relatively lower maintenance compared to other types of terrariums, they make really cute decorations for your office desk. Even living room coffee table or your bedside table is suitable!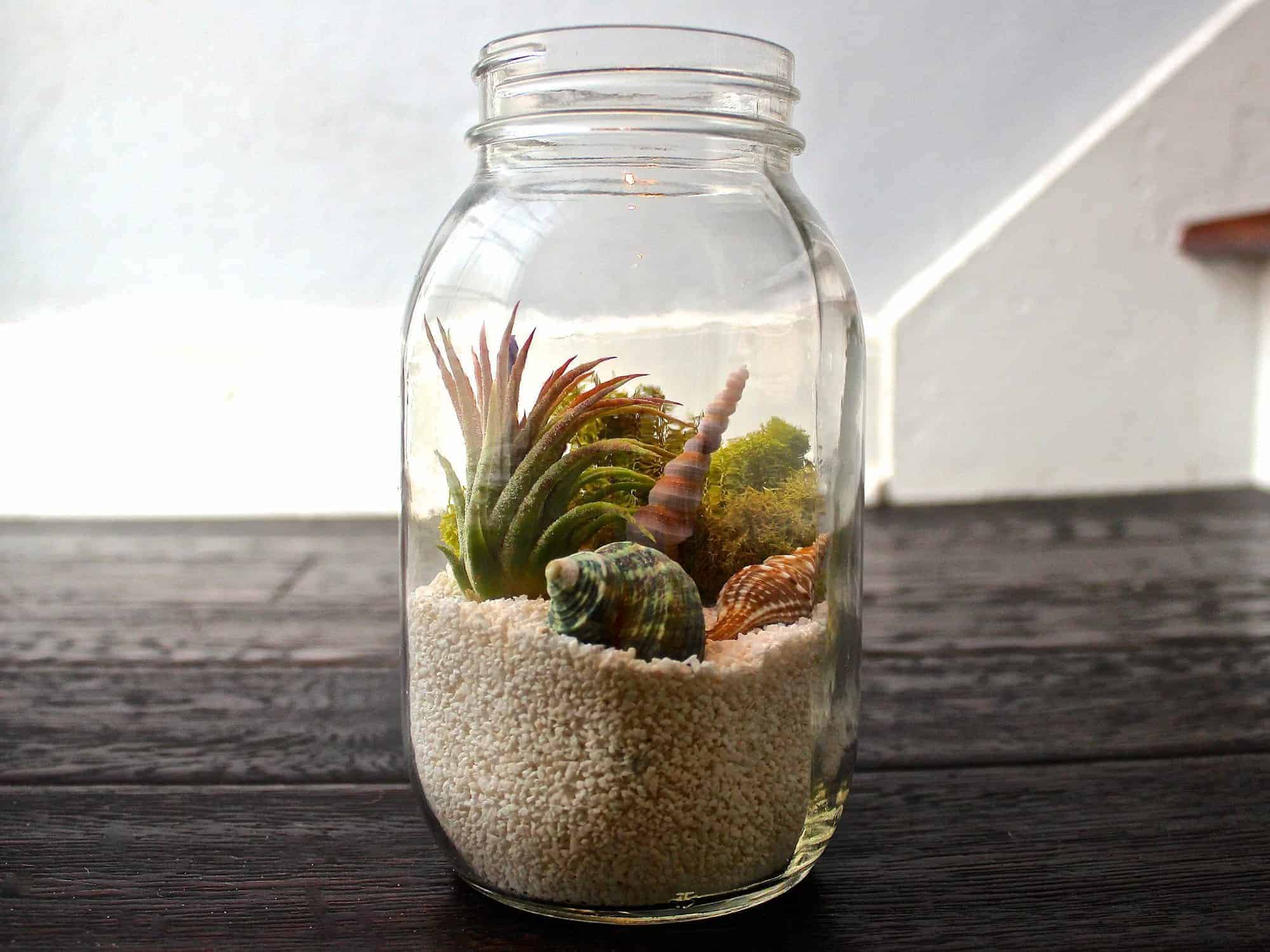 Ecoponics conducts Air Plant Terrarium Workshops for corporates in Singapore! It's a 1-hour workshop where participants will get to learn the science behind terrariums, its maintenance and even get to decorate their very own terrariums!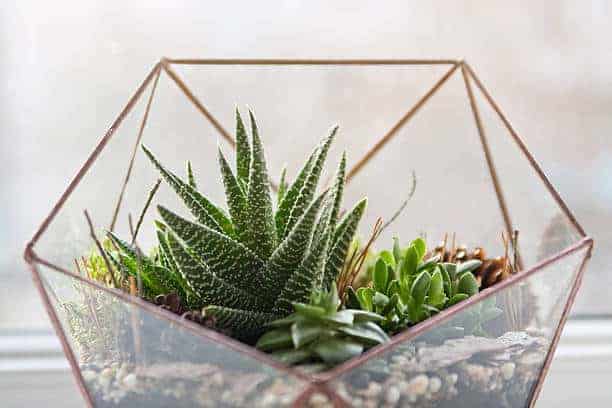 Air Plant Geometric Terrarium
Air Plants can either be placed on top of stones, glued onto wood chunks or even placed on small nooks and crannies. Depending on the theme that you are going for your terrariums, we have a wide variety of decorative materials, glass bottles and sizes of air plants for your own creation.
In this article, we will be listing some of our favourite Air Plant designs for the month of August! Air Plant Terrariums are trendy this season, so hopefully, this will serve as an inspiration for our workshop participants (including potential ones!).
#1: Airplant Terrarium Design – Flamingo In The Tropics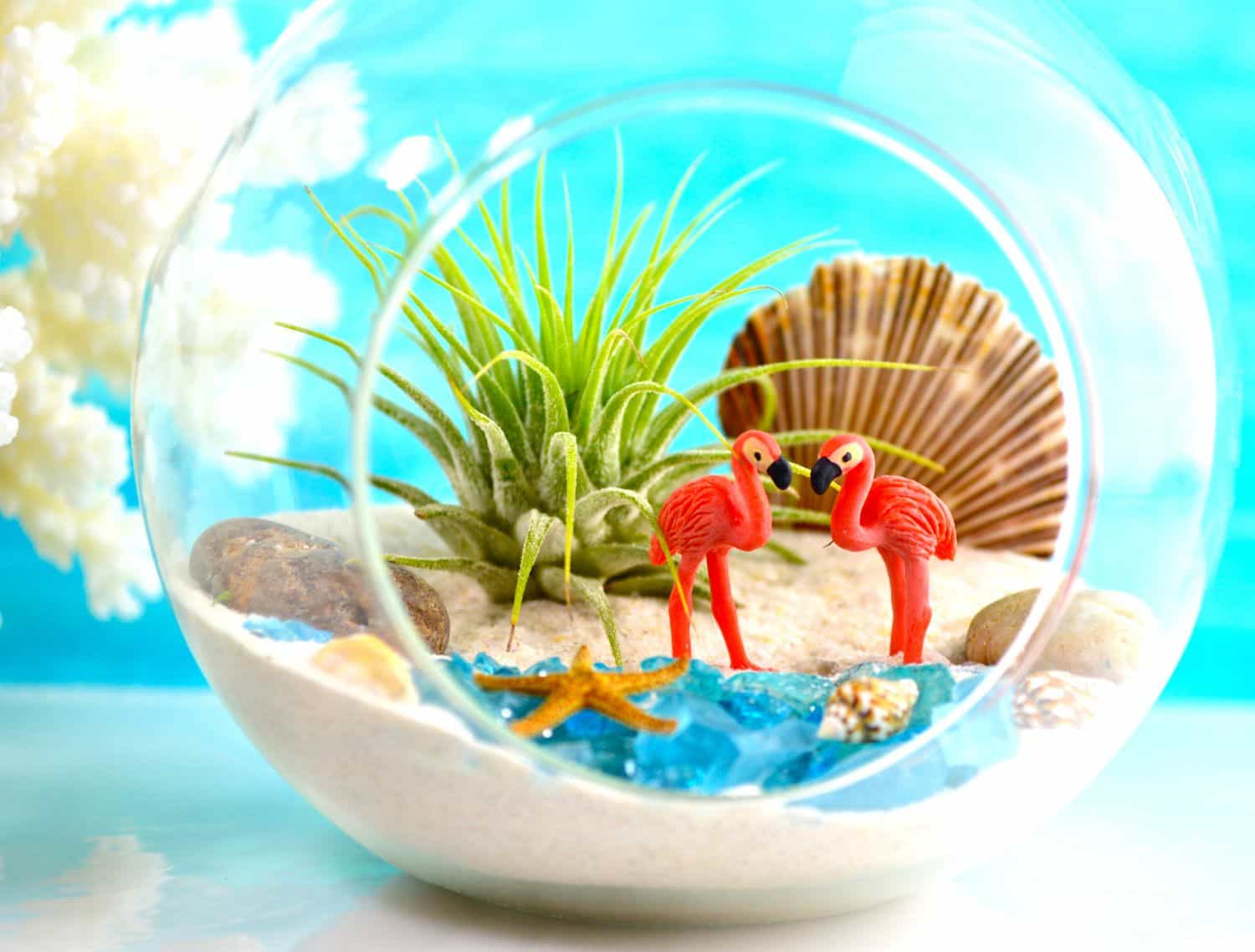 Look at how cute the flamingo figurines are! With seashells and natural sand surrounding the terrarium, looking at this terrarium makes us all crave for a beach vacation.
#2: Air Plant Terrarium Design – Minimalist Themed
The idea of a minimalist – is to keep things as simple as possible. The creator of the terrarium decided to do this by putting in just 1 air plant. and a few of the same coloured pebbles to give it a little height. What a wonderful yet simple wall display idea!
#3: Air Plant Terrarium Design – Concrete Jungle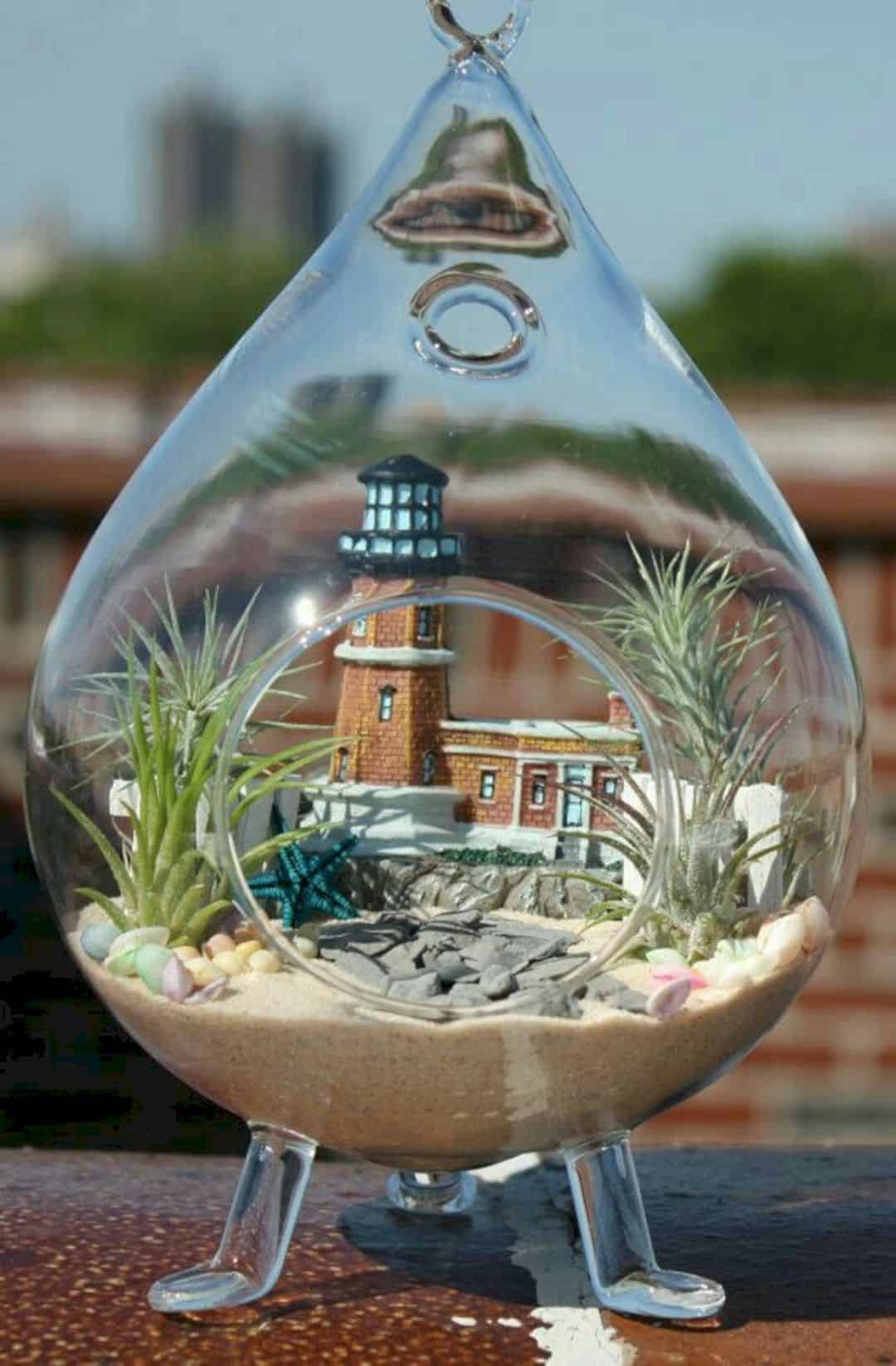 A nice balance of pebbles to figurine to plant ratio. We adore this terrarium design as it reminds us of our very own concrete jungle in a glass bottle.
#4: Air Plant Terrarium Design- Sandy Beaches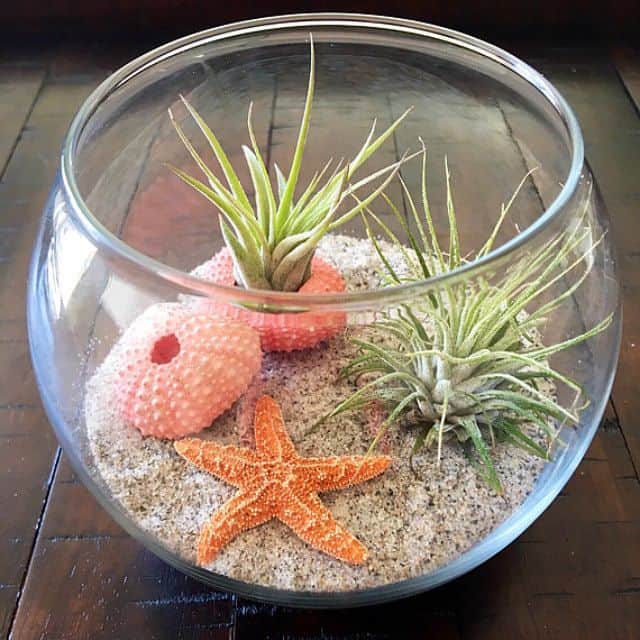 This sandy beach terrarium gives us the zen vibes due to its earthy nature. Just look at how well it looks when the air plant and sand is paired together!
#5: Air Plant Terrarium Design – Colours of the wind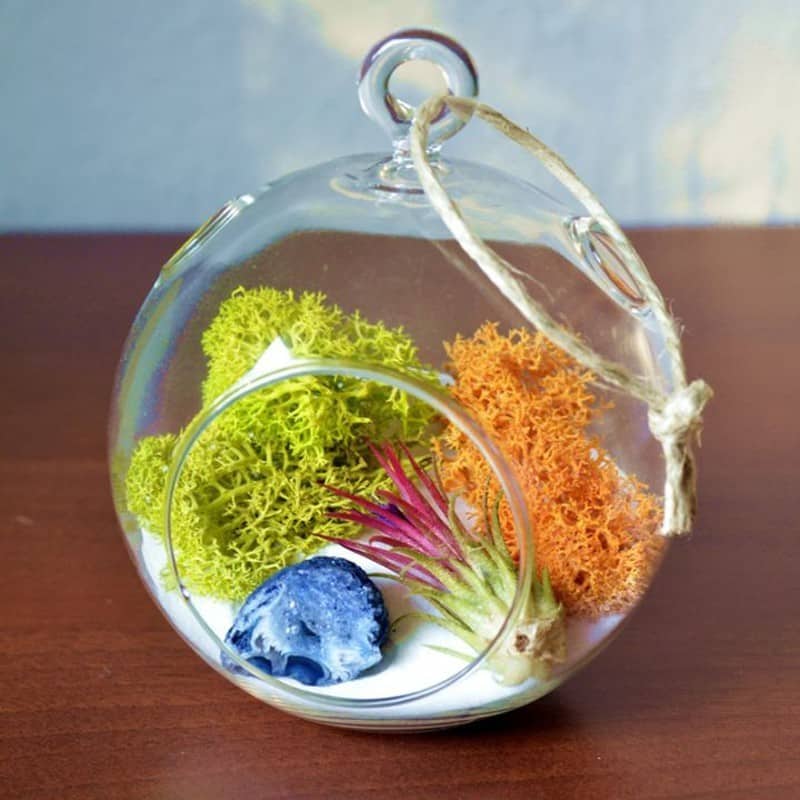 A colourful hanging piece by Air Plant World. The air plant is accompanied by some colourful reindeer moss, a gemstone and white sand as the base. Helps to bring out some colour in your world.
To engage us for Air Plant Terrarium Workshops, simply let us know your event details and the number of pax to [email protected]! Do note that a minimum of 5pax is required to conduct a terrarium workshop.