The self sustaining miniature garden in a bottle is available in various shapes and sizes. There are 2 main types of terrarium bottles – Open and closed. In our previous article, as we have touched on open terrariums hence we will touch on closed terrariums in this particular post.
Closed Terrariums
Close terrariums are basically terrariums that are entirely sealed up without any openings. Thus unlike open terrariums, they require very low levels of maintenance (terrarium workshop tip: water it only once every month).
The Classic Closed Terrarium:
One of the most popular bottle is the classic close. Because of the simplicity of its design the classic bottle is very much a common choice amongst terrarium enthusiasts!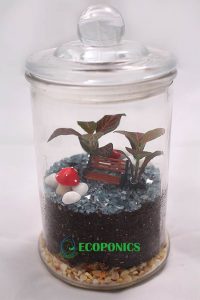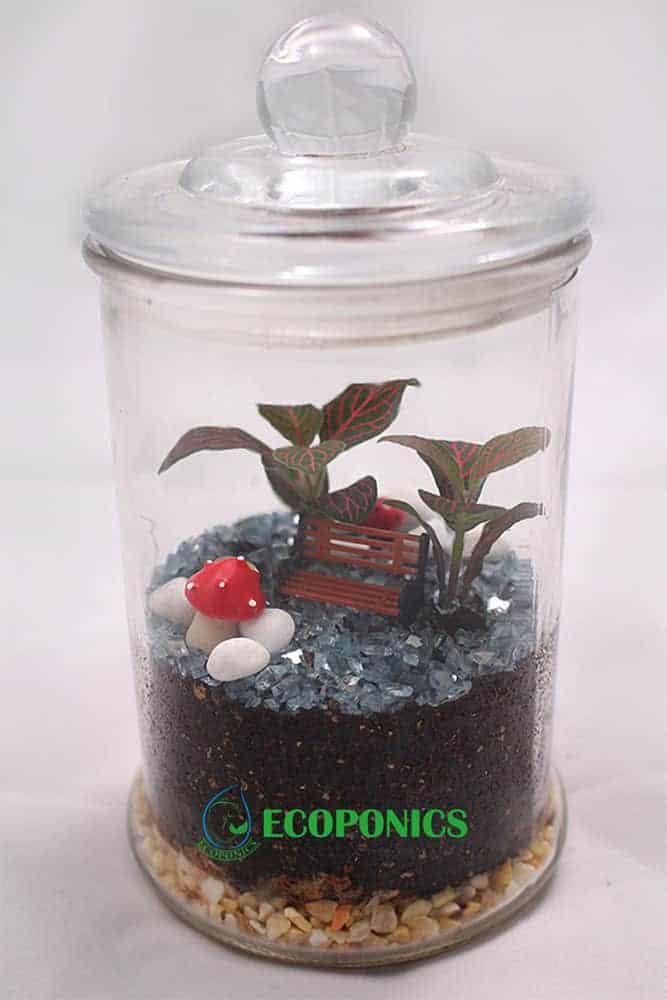 Source: Classic close terrarium workshop
Due to its generic cylindrical shape, our classic terrarium designs are versatile. Thus they are able to blend in well to various areas of your home or office.
2. Closed Jar Terrariums:
It is relatively easy to both create and maintain a terrarium. This is because it is entirely possible to use practically any type of vessel or container. To illustrate, take a look at the design of a closed jar terrarium as shown below. Even though a closed jar terrarium utilizes more space as compared to the classic close, it can store larger amounts of terrarium plants as well as materials for decoration.
Source: Closed Jar Terrariums
3. Green House Terrariums:
Although unusual, this particular close terrarium bottle showcases a green house design as the terrarium vessel. This is in sync with the recent uptick in green styling. This specific type of design complements contemporary home interiors.
Source: Green house terrarium bottle design 
Interested in designing and making your very own terrarium? We at Ecoponics conduct regular individual and group terrarium workshops for both corporates and schools. Come participate in our terrarium workshops!